One family & one tandem across Iceland looking for the Queen of the Elves
In a few words: a journey with our new-born child; a country seen through our capacity for awe; our family on the bike.
Synopsis
We had a plan. Simple and beautiful: ride across Iceland as long as it takes to find the Queen of the Elves. The rest was just a matter of organization: how to sustain a whole family – me, my lover and our newborn little girl named Lirio – on a tandem bicycle; how to defeat Iceland's snow storms, ashes storms, sand storms; how to find the Hidden Folk; how to meet the Visible Folk. That's only far into the journey that a few things became obvious: Icelandic winds are a LOT stronger than we thought; a 100 kilos tandem bicycle isn't exactly fit for the rugged 4×4 tracks of the icelandic desert; Icelandic rain can last for weeks on (weeks…); our daughter was eating rocks like a baby troll and somehow communicating with the Elves; the trailer into which we were carrying her broke once. Then twice. Then…
A Word From The Filmmaker
Incredible landscapes, an often wild and uncopromising environment ; a fascinating population which mixes discretion or shyness with pride and stubborness, as well as love for her land ; the personal challenge to ride around and across those baren, savage lands on a bike, fully autonomous, with a baby in towe ; the dreams and fantasies of the icelandic folk, their fairies, elves and other hidden creatures ; all of this is in the film, not to mention Planète.D's usual yet so special sense of humour… !
DVD - No Man Iceland
Itinérance familiale (avec un bébé de 9 mois) à tandem à travers l'Islande à la recherche de la Reine des Elfes. Une expérience humaine ponctuée de témoignages troublants de la part des locaux sur leurs relations avec les Peuples Invisibles ; de l'humour et des mises en scène cocasses ; du mauvais/gros temps... une aventure Planète.D !
/
Riding across Iceland on a tandem with a 9 month old baby in tow, looking for the Queen of the Elves: majestic sceneries, super-bad weather, jokes, great characters... a Planète.D's adventure!
Deux films HD, durée 60 min chacun. / Two films, 60 min. each.
Bonus, bêtisier. / Extras, gag-reel.
Prix: 23,00€
Official selection:
VANKE REGULE  2011 (Croatie) (classé 4ème sur 15 de la compétition avec une note de 4,18 sur 5) + GLOBETROTTER 2011 (Paris, France) + BROUT-VERNET 2011 (France) + HORSKÝ MOUNTAIN FILM FESTIVAL 2011 (Slovaquie) + GRAND-BIVOUAC 2011 (Albertville, France) + ICARE 2011 (Brives, France) + IFAV 2011 (Clermont-Ferrand, France) + CARNETS D'AVENTURE 2012  (Cranves-Sales, France) + SALON DU LIVRE D'AVENTURE 2012 (Vernon, France) + PARTANCES 2012 (Toulouse, France)  + WEE ADVENTURE FILMS 2012 (Dublin, Irlande) + ABM Poitou-Charentes 2012 (Niort, France)  + LES DIABLERETS 2012 (Suisse) + IMAGE A ST VALERY EN CAUX 2012 (France)  + LA ROCHELLE 2012 (France)  + GLOBETROTTER 2013 (Avignon, France) + BANSKO MOUNTAIN FILM FESTIVAL (Bansko, Bulgarie) + "LE VÉLO FAIT SON CINÉMA" 2013 (Gignac, France)  + Jumelage Paimpol-Grundavik 2013 (France)
Released: january 2011
Running time : 10 min or 2×26 min or 52 min
Format : full HD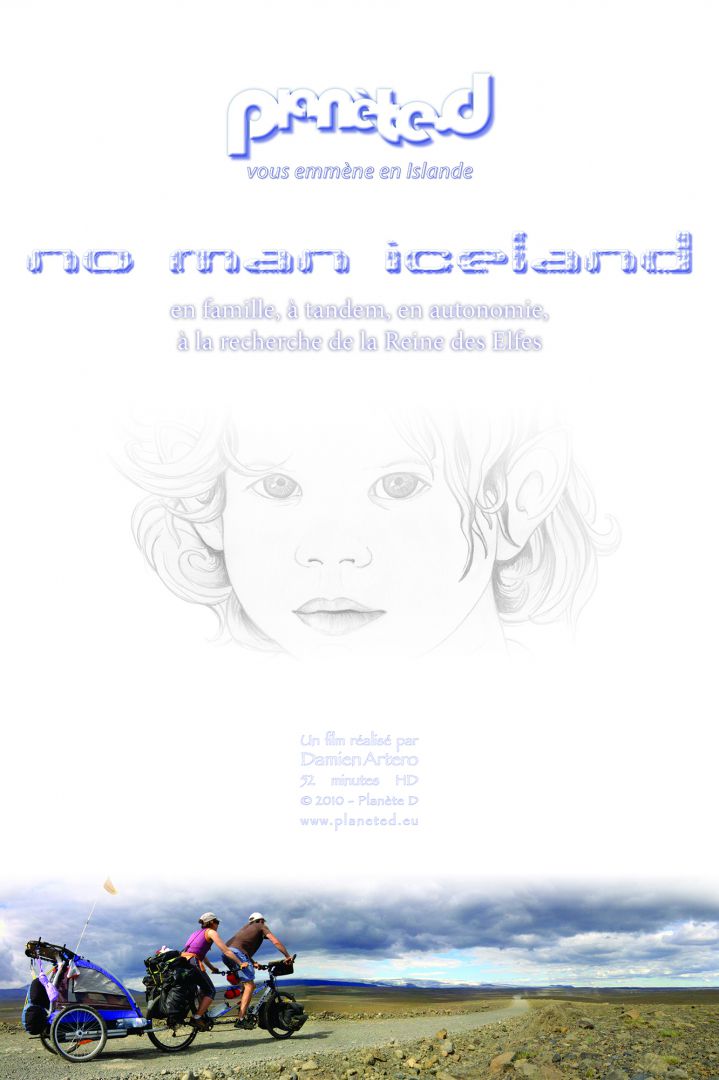 Initialement publié le / Originally posted on 12 September 2013 @ 4:20 pm