The month of May, still young, lies in lukewarmness. It's a night, a Saturday, or maybe it's another day. After the abundant rains of winter, at the first heat, the meadows were filled with a thunderous plant growth. Like crazy hair and motley. The last rays of sun splash their tips, and the incessant murmur that rises from the soil is like a lullaby in our ears. Life in all its abundance is back on my hill. A soft, quivering air sneaks through my toes as I savor a garden salad. Indeed, among the fragrant jungle that surrounds the house, I took care to gather plantain, dandelion, mint … and they joined in my bowl sprouted sheaths, a lemon juice and a beautiful honey vinaigrette. Hypnotized as often by the high cliffs of the Chartreuse, I recapitulate while chewing: we spent our first winter in the Tiny House.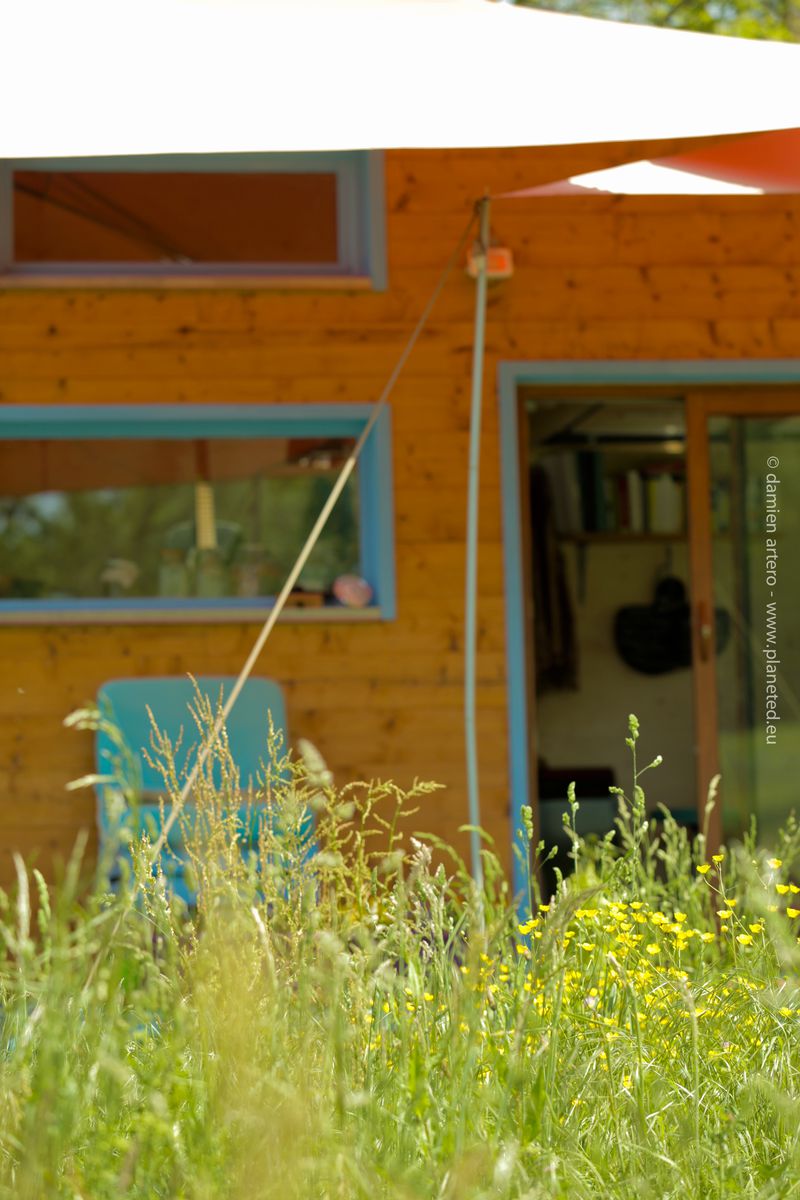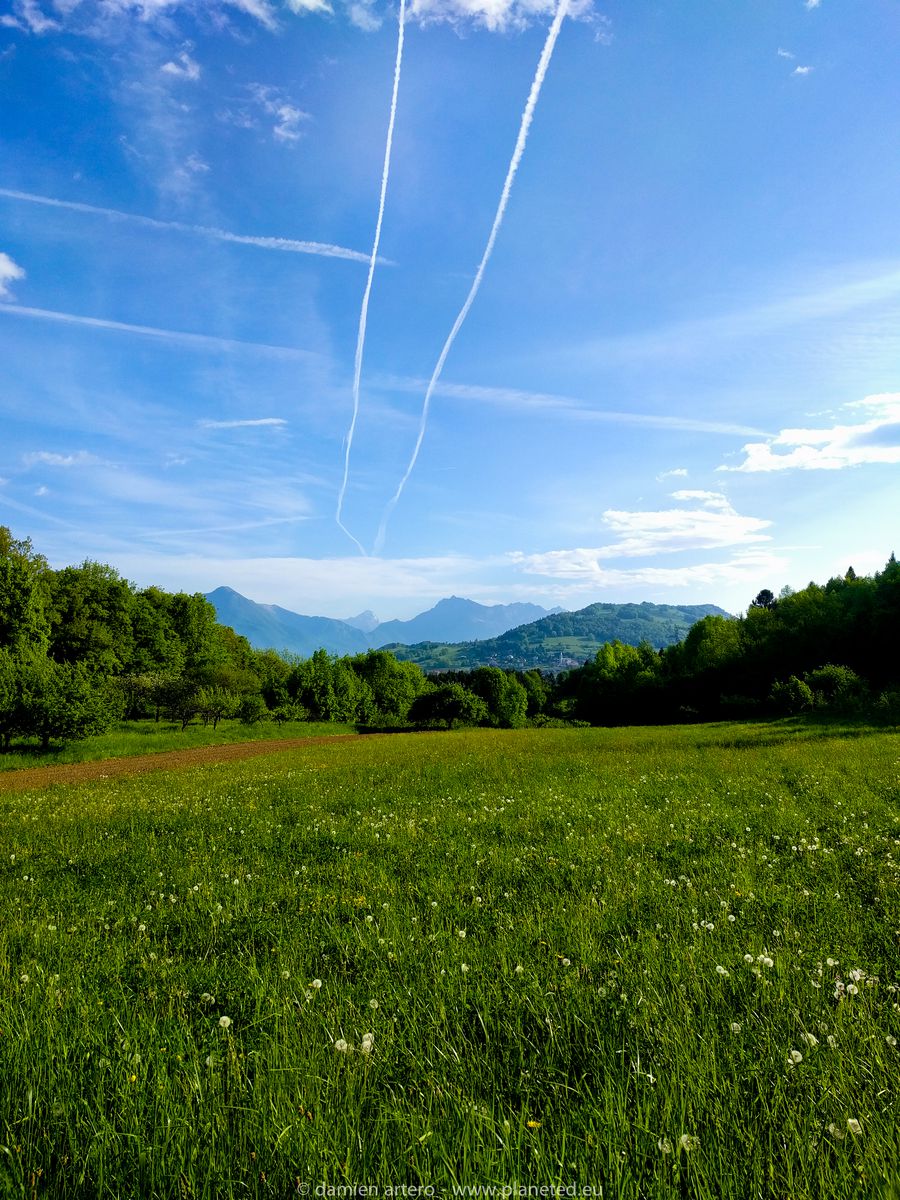 A complex challenge
It is only an understatement to say that this move was a challenge. Let's meet the challenge then… In the heart of the alpine winter, perched on our little hill, my daughters and I taught ourselves to live in 16 m 2 while the snow invaded the slopes and summits. The end of the of year greets the arrival among us of my lover Sarah. She's moving in! For my greatest happiness. But neither she nor I are fooled: we take a bold gamble. She must embrace this new life with multiple facets: adapt to the mountain, the continental winter, a miniature life, catapulted that she is in my family life, she who is not the mother of my daughters, and over the top she starts her new career. We tried to imagine more complex situation. We failed… Apart from a chronic illness, we hardly found anything… Whatever, Sarah is a beautiful soul with a big heart and she is endowed with a very fine intelligence. I believe in us. I have faith. We will have to tackle the subtle task of developing our couple while creating a recomposed family  home managing the singular parameters of our lilliputian home. Adversity galvanizes me and as we all love each other, all four of us, very strongly – "to infinity and beyond," as my daughters would say – and that we communicate very well, nothing is impossible.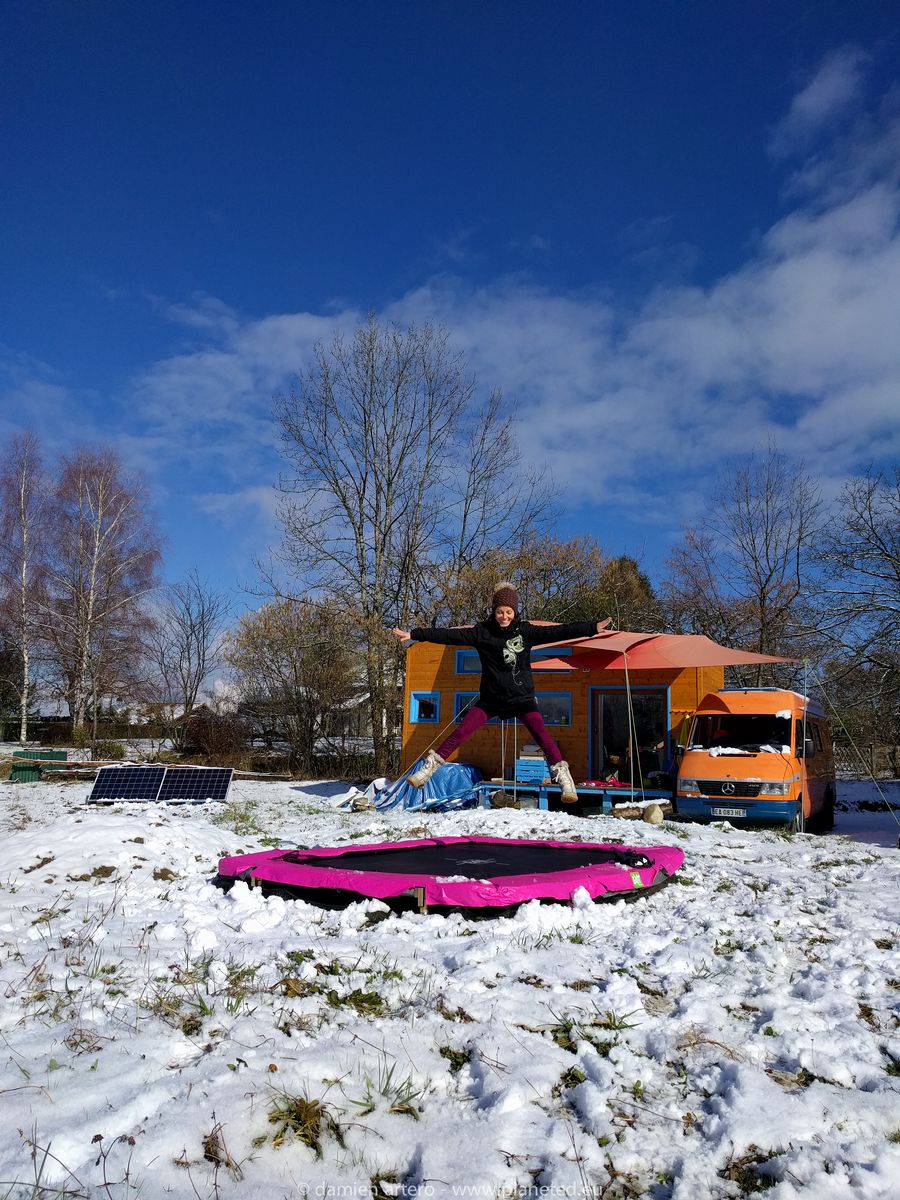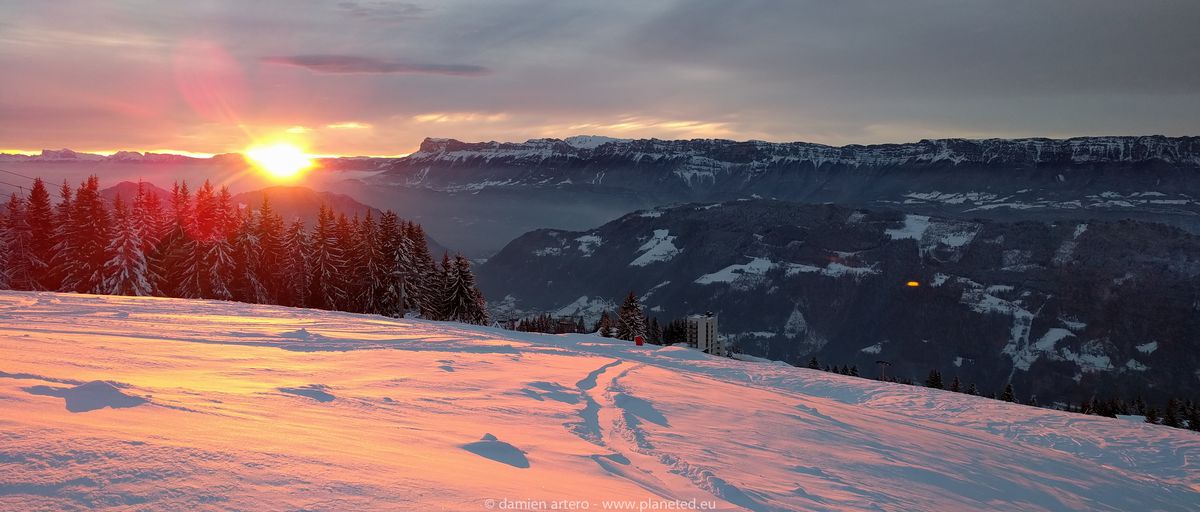 The Space
Doing the math of the situation is not rocket science. We are 4. There is a 16 m 2 ground floor surface broken down into a "big" living space (living room, office, kitchen) and a small intimacy space (toilet and shower). The clothes of the whole tribe are in a closet 2 meters wide, 1 meter deep and 2 meters high. As a result of the miniature all-in-one philosophy, you have to juggle and compose in the Japanese way: space is unique but becomes plural. We unfold the table for breakfast, we fold it behind; then you can roll out the mat for a gym session or a card game; then, tidy carpet back in its niche, we have the space to prepare school bags or a meal; the chairs, also foldable, make make many trips back and forth between the dining table and their little corner under the rope ladder that climbs to the children bedroom; the hob is retractable under the worktop; to complete the possibilities of sitting, there is a small collection of beanbags and big cushions that easily stack or hide under a desk; the electric auxiliary radiator is on wheels, like the pantry, the cartes and boxes, the dirty laundry.
In short, it will be understood, it is a permanent game of  TETRIS.
And it works.
It's just a new way of looking at things inside a house. I was mentally prepared, my partner too, children do it naturally. QED.
The Moisture
Autumn is retiring and on a damp morning, after one of the first nights we spend together under our little roof, I am amazed to see that it is raining in the house. The roof skylights are soaked and cry on the floor, the windows pour out and there is not a pipe of the water network that is not studded.
I curse.
Then I'm thinking.
I take advice.
I am documenting myself.
Review of the case:
– the Tiny is equipped with a simple non-forced ventilation and a mobile gas heater; the first extract too little moist air and the second manufactures some… I was poorly advised
– we are 4 to breathe and generate water vapor in a riiculous volume; the recommendations of the tiny maker are obsolete, he who lives alone with an electric heater – I should have suspected that!
Then what?
#1 I change the mobile heating system for a real gas stove, the combustion of which is not done in contact with the indoor air, thus no more water rejection
#2 with the help of an electrician friend, I install two forced and hygro-variable mechanical ventilation to renew the indoor air *
#3 I isolate all my pipes with a suitable sheath
#4 just to make sure, I hide on a shelf a small absorber of moisture, you never know…
And everything comes back in order. Without doing miracles, there are times, in the cold season, when a combination of circumstances facilitates humidity, but nothing to worry about.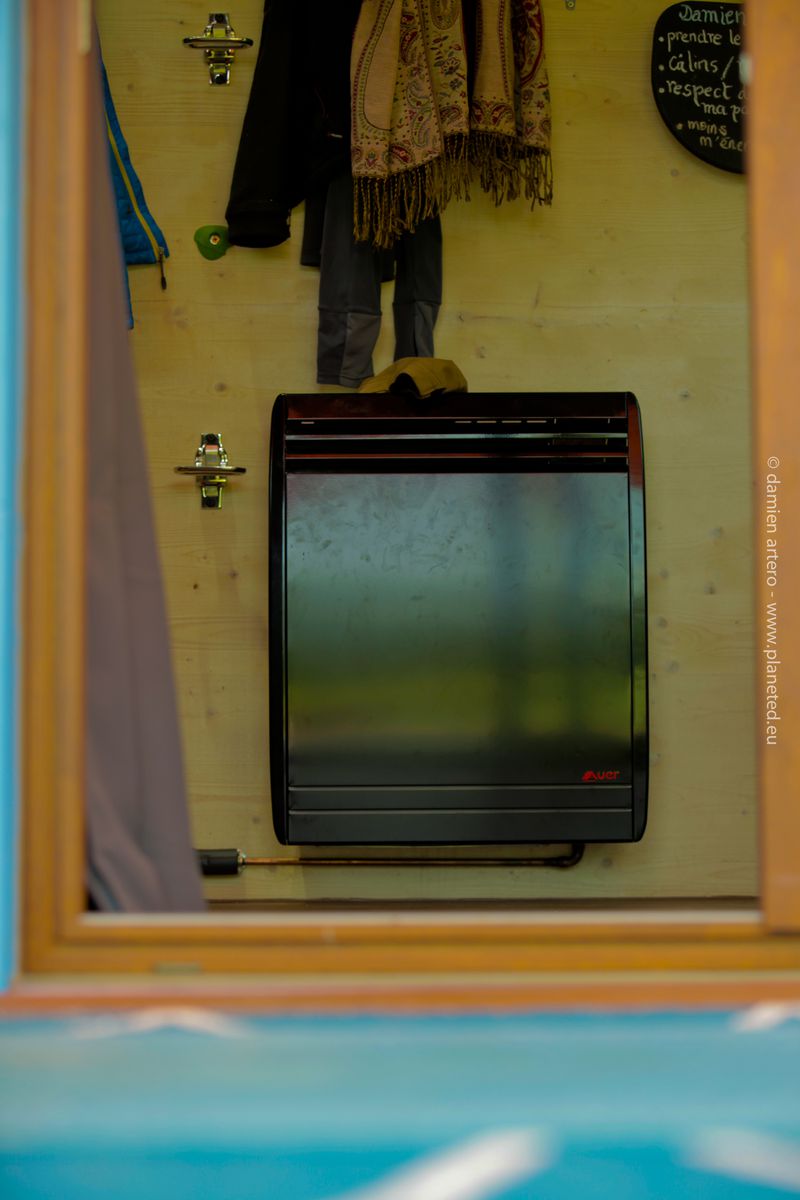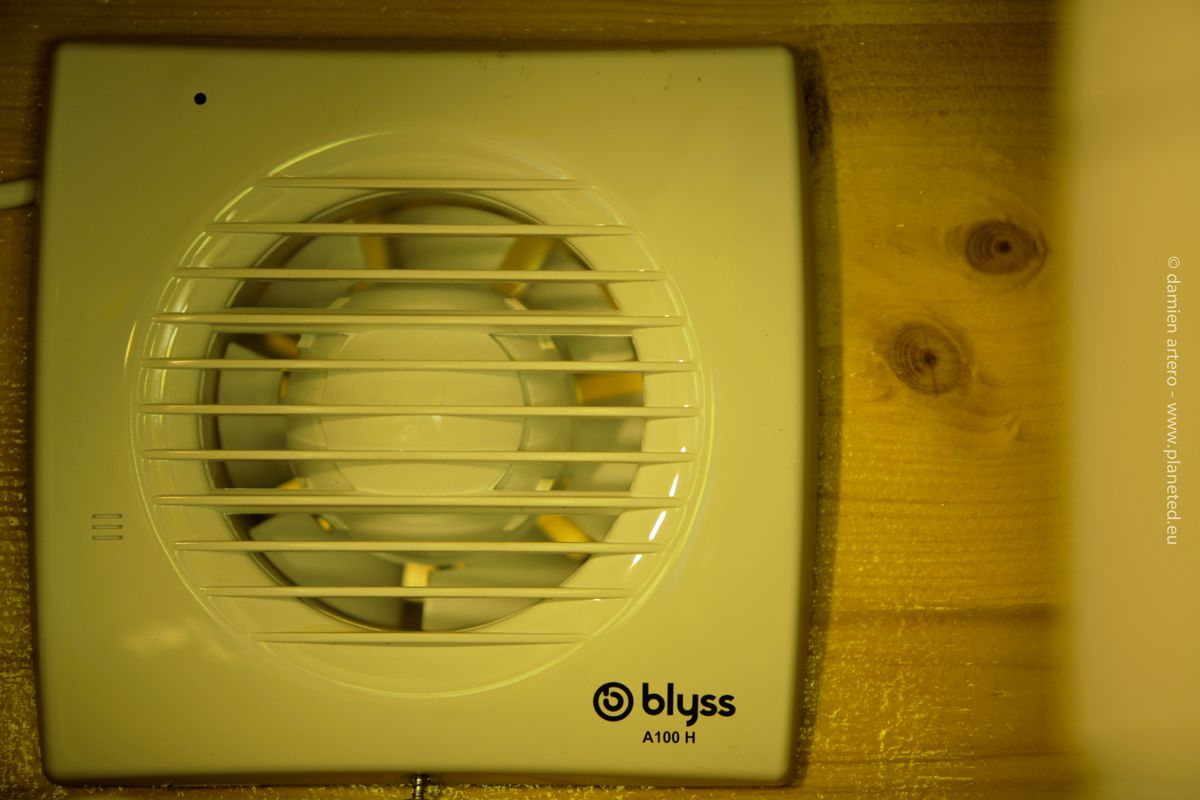 * I specify that the Blyss air systems installed are faulty: the site of Castorama, which sells them, is full of complaints from customers, because the systems cease to be sensitive to humidity after a few days and turn themselves on permanently, or not at all ; but since I took the trouble to install a switch, it's all good … On the other hand, the heating by Auer is very satisfactory, unlike the previous Carbest burner, sold and fancifully recommended by H2R Equipments.

The Cold
As in any rustic habitat, everyday life has transitional moments that can be uncomfortable. I stayed in Finnish or Swedish cabins in the middle of winter and traveled through sometimes calamitous weather sleeping in tents. The gruff discomfort of the process is not foreign to me. I do not look for it but can adapt to it. What questions me is how much we take for granted, now, a degree of convenience that is not natural or legitimate, especially given the resources it consumes. In the Tiny House, we opted without too much hesitation not to heat at night: the sleeping spaces are very small and well isolated, like the rest (with the additional support of heavy thermal curtains) and we did not feel the need, all the more equipped as we are with a good big quilt. As a result, of course, dawns are coldy. We must extricate ourselves from the sheets in an environment that barely reaches 8-9 °C. Stimulating! We dress accordingly, we start the gas stove and we get ourselves going and moving. An hour later it is 14 or 15 °C, less than two hours later 19 °C. Everything is fine.
The cold instil his sting finally especially in the inactivity: yes, it happened to me a handful of times to pester, sitting at my computer and working on a film, because my body was not warm even though the stove purrs. Either I have heated more, or I have covered myself more. No consequences to deplore. And to conclude that I like the precision to which the Tiny House encourages me: to heat where and when it is relevant; to optimize; to scramble for additional resources where they are – passive solar photovoltaic – and consume soberly.
Inactivity or let's say immobility is also what can cause the freezing of the water line. We are connected to the house of our friends who welcome the Tiny: water, electricity (to complete the photovoltaic) and internet. By -9 ° it goes without saying that a garden hose freezes. So I anticipated: in the technical sheath that brings from home to us the precious liquid, we ran a heating cable with thermostat. Clearly, if it freezes, it heats gently and maintains the water supply at 0 °C. Result: no cut or damage.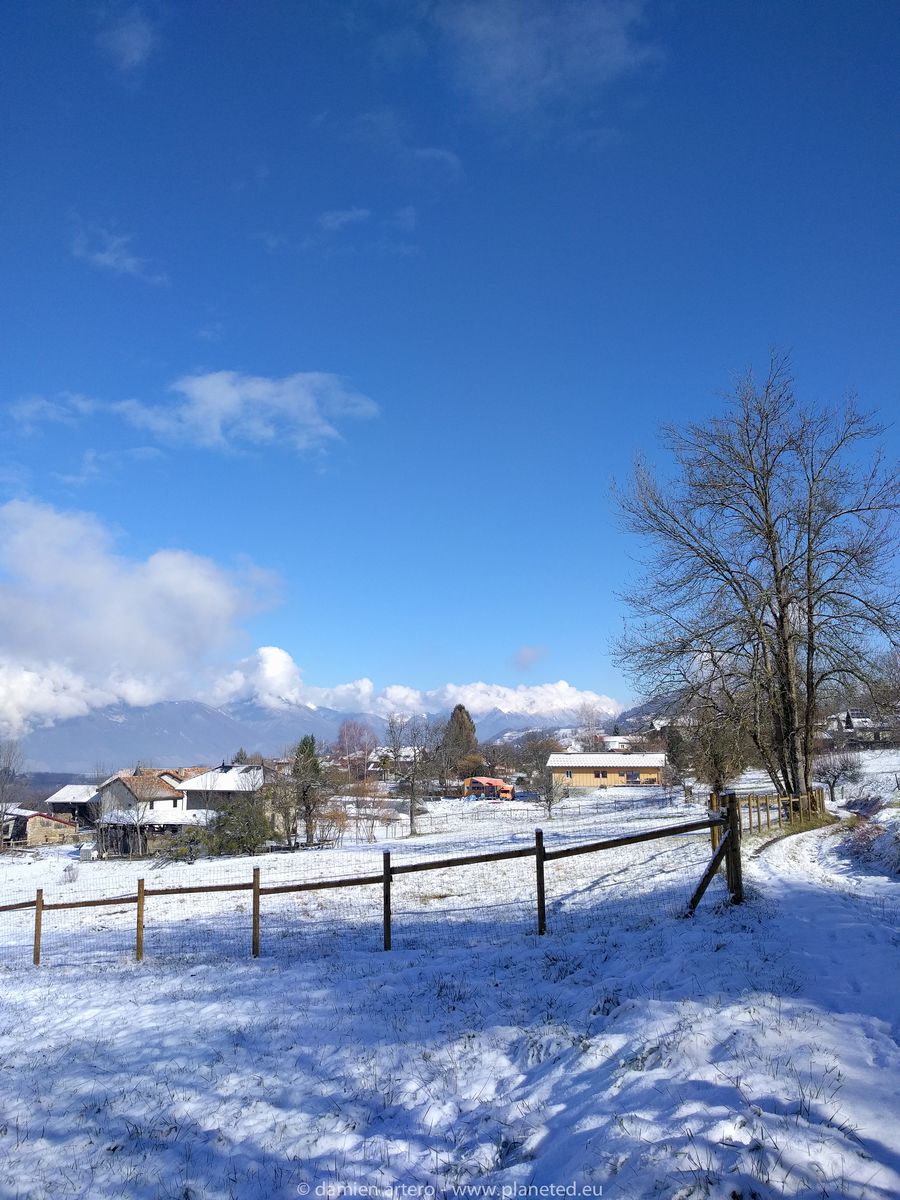 Happiness…
… is when I go to sleep after a good busy day and exchange from one mezzanine to another enamored looks with my daughters who are falling asleep.
… is when I admire the Tiny House filled with light like a golden frost when the sun rushes through the vast panes.
… is when I hear my girls play in their space, laugh out loud, read books … every moment of everyday life, while cooking, working, cleaning: as a connection, and a permanent attention – we are the 2.0 family !
… is when I contemplate each day through the panoramic windows, a panorama of true nature while feeling light and free – to stay, to leave, without a mountain of things to manage …
… is when I touch the wood, everywhere, under our feet, at our fingertips.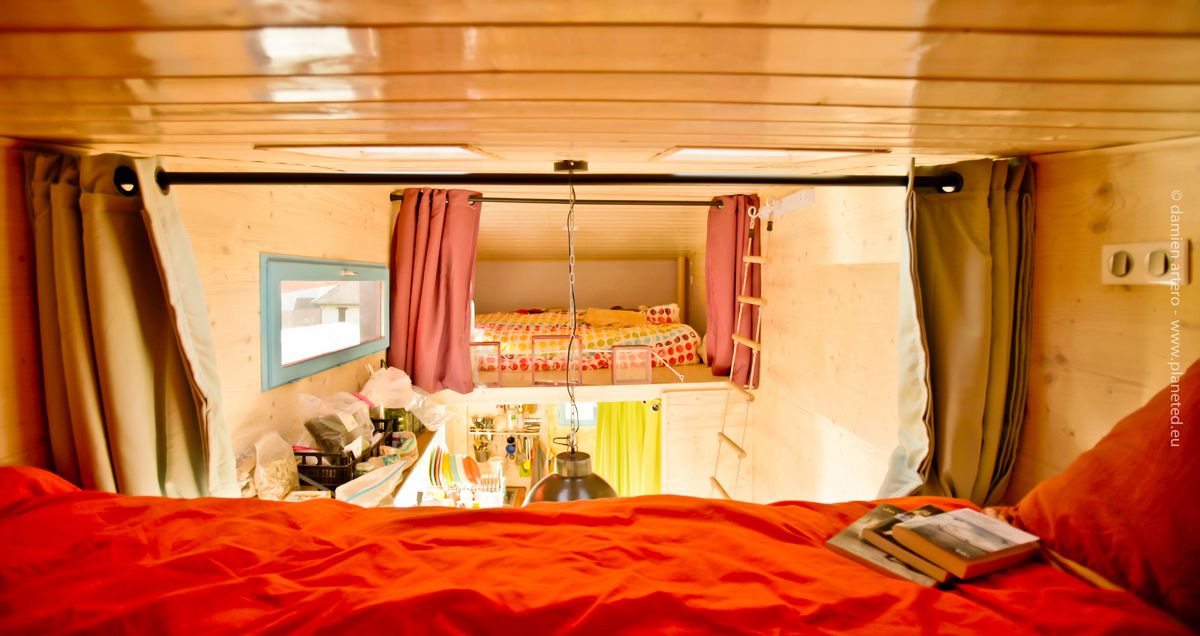 Final word… ?
Here it is: well-being.
Yes, we were, very punctually, cold (and so it happened to me in my old homes too, I will not draw any particular conclusion and I can very well heat up more the next time – maybe; )). Yes, it is a daily ballet to occupy harmoniously this reduced space, it is necessary to develop reflexes of order even more accomplished than before. Yes, winter is a bitter season that exacerbates the constraints of life in a Tiny House – water management, air renewal, humidity.
But frankly … Frankly! The result exceeds my expectations. We have woven, together, my daughters, my girlfriend and I, ties even more tenuous, more authentic, stronger and deeper. The degree of intimacy we share is even greater, which I would have had difficulty imagining in another context.
This voluntary proximity is not a suffered promiscuity  It feeds our complicity, and it is in the heart of a first winter that we could feel thus united by the animal vector, the tribal vector. We are a family. The Tiny is its case.
And finally, I bow my hat to my three marvellous chicks.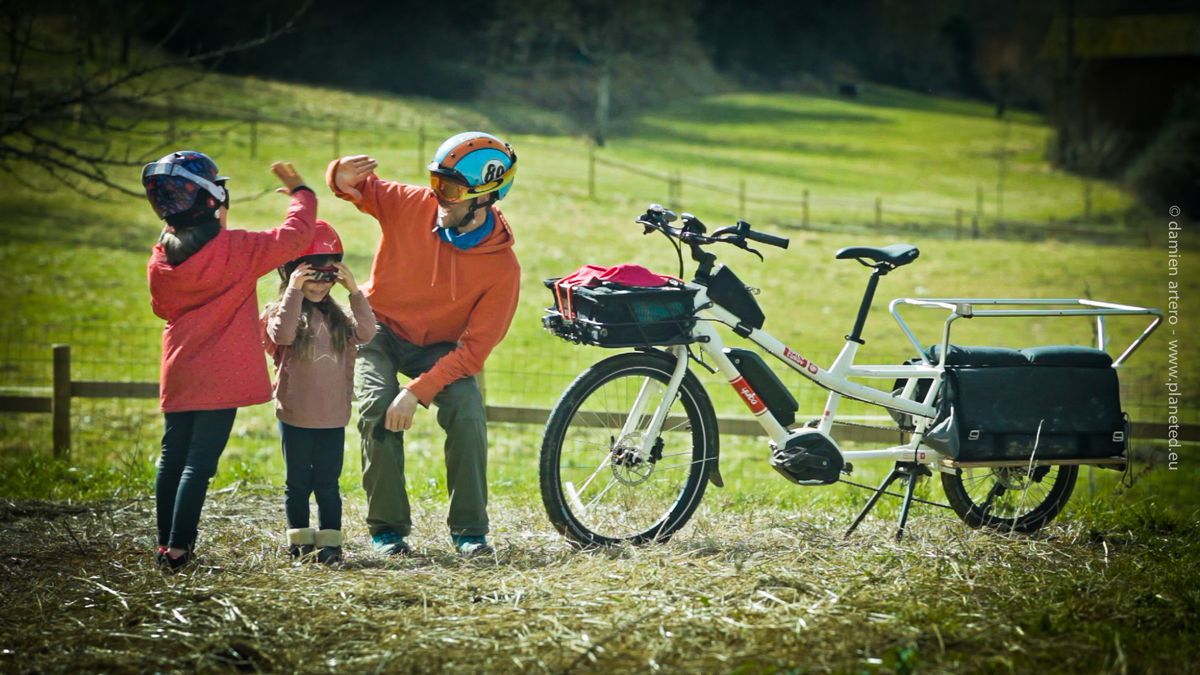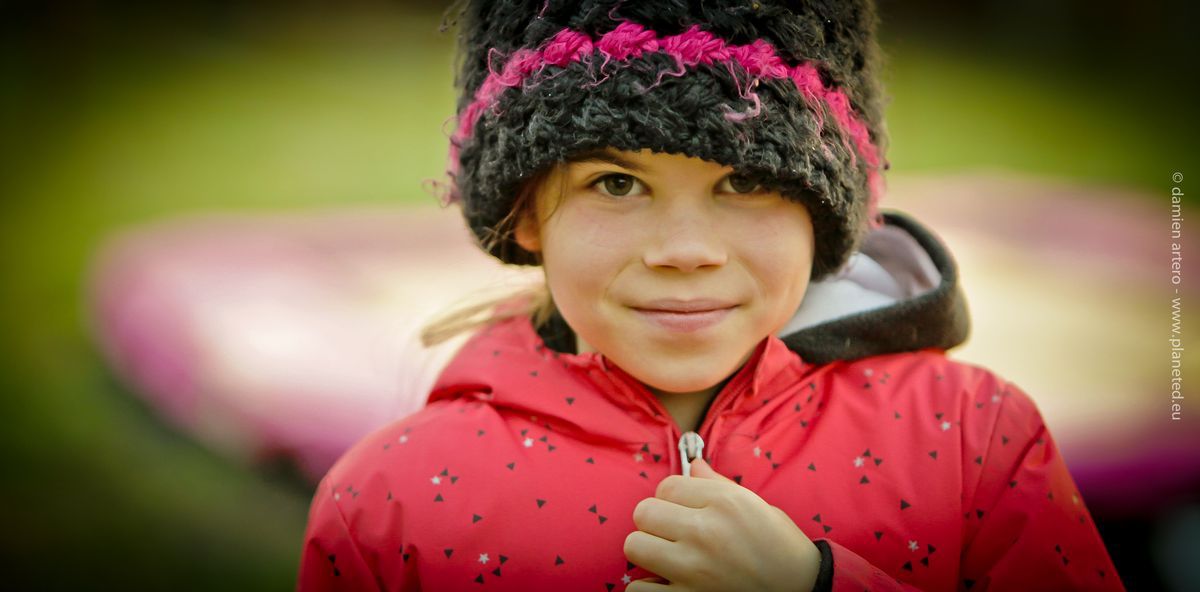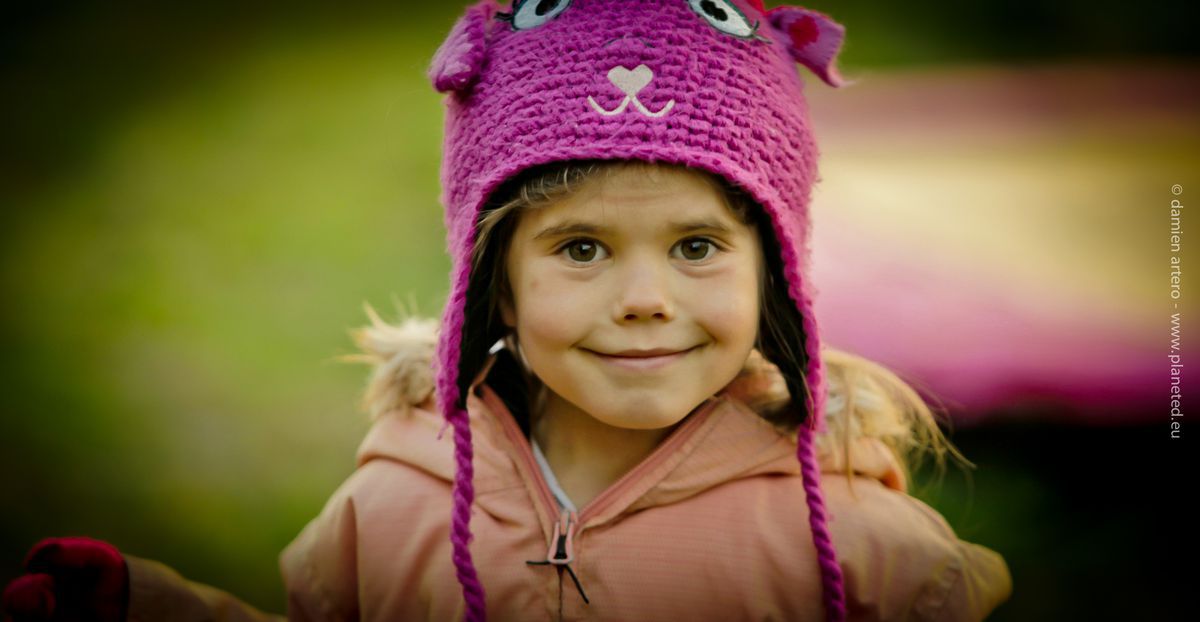 [chapter three : 'la routine']
[toutes les photos sont là]
To be continued … do not hesitate to ask me questions in order to complete this overview of our Tiny.
Initialement publié le / Originally posted on 17 September 2017 @ 7:37 pm